Best Restaurants in Mobile, AL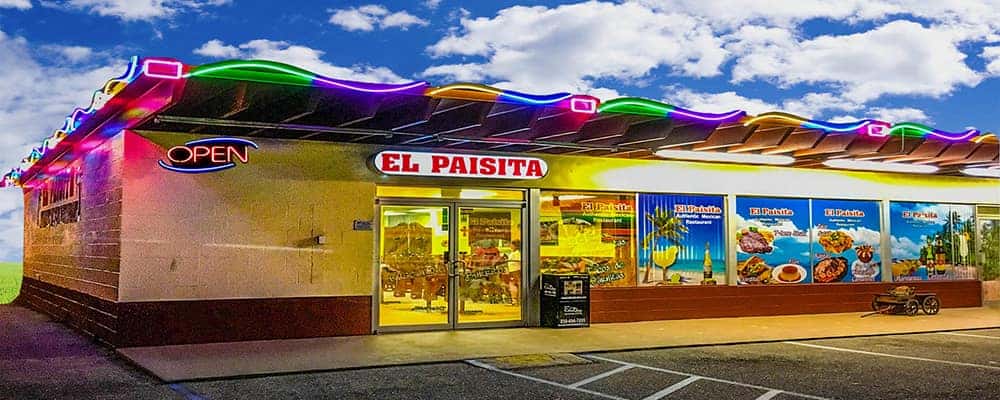 Photo credit: http://www.elpaisitaauthentic.com/
There are plenty of things to do in Mobile, AL, a coastal town steeped in culture. And if you're looking for great places to eat near Daphne, Mobile has some of the most incredible restaurants in the area. Check out some of our favorites with the locals at Porsche Mobile, your Fairhope area Porsche dealer, and then place a reservation tonight!
Wintzell's Oyster House
A Gulf Coast tradition since 1938, Wintzell's Oyster House is a Mobile institution. Celebrating 80 years at their original Dauphin Street location, Wintzell's continues to serve up some of the most delicious and well-known seafood on the Gulf Coast
Location: 605 Dauphin Street, Mobile, AL
Meat Boss
From long-smoked brisket, ribs, and shredded pork to house-made sauces and sides like greens and cornbread, Meat Boss does southern barbeque the way you want it: simple, delicious, and down-home.
Location: 5401 Cottage Hill Road, Mobile, AL
Dauphin's
With views of the coast and skyline from the 34th floor of the RSA Bank Trust Building, Dauphin's makes an impression on its own terms—and that's before you've touched the food. This community flagship serves up outstanding French Creole dishes in an environment with a live piano bar and great wine list.
Location: 107 St. Francis Street #3400, Mobile, AL
Dumbwaiter Restaurant
Looking for delicious Southern food with a modern flare? That's exactly what you'll get at Dumbwaiter Restaurant, where rustic meets chic in a laid-back yet hip environment that's great with friends or family.
Location: 167 Dauphin Street, Mobile, AL
The Royal Scam
Named after a Steely Dan album by the same name, The Royal Scam serves up everything from high-end steak to burgers and fries in a stylish spot with a full-service bar.
Location: 72 S. Royal Street, Mobile, AL
Find Your Way to Other Alabama Attractions with Porsche Mobile
In addition to delicious food and historical attractions, there are lots of things other things to do in Mobile, AL and throughout the state of Alabama from Gulf Breeze to Daphne. Porsche Mobile is your guide to the area, and you can contact us with questions anytime!